Team Wanderword is a wild mix of authors, engineers, producers, designers, biz folks, audio engineers and musicians from all walks of life, sharing one passion - storytelling; be it fact or fiction, escaping haunted houses, solving crimes, traveling to distant planets, becoming a legendary wizard or surviving a brutal winter storm in northern Canada. Our 'mantra' is Step into Your Story, whether you are on the move or resting. Take a breath and immerse yourself in truly interactive audio-books, created by our growing team of talented contributors. We look forward to share our rich stories with you all in the near future.
A need to tell and hear stories is essential to the species Homo sapiens – second in necessity apparently after nourishment and before love and shelter. Millions survive without love or home, almost none in silence; the opposite of silence leads quickly to narrative, and the sound of story is the dominant sound of our lives, from the small accounts of our day's events to the vast incommunicable constructs of psychopath - Reynolds Price
SOCIAL MEDIA MANAGER
Description
We are seeking a Social Media- and Community Manager. Your primary responsibilities will be to manage all published content and drive social media marketing campaigns and day-to-day activities. Your also responsible for developing and expanding our community. Work closely with published authors, developers, audio engineers and design engineers to build engaging content for our different social media channels. Initially this is a part-time position.
Responsibilities
Create, curate, and manage all published content (images, video and written).

Develop relevant content topics to reach the company's target stakeholders.

Monitor, listen and respond to users in a "Social" way while cultivating leads and sales.

Develop and expand community and/or influencer outreach efforts.

Oversee design (ie: Facebook Timeline cover, profile pic, thumbnails, ads, landing pages, Twitter profile, Blog, etc.).

Design, create and manage promotions and Social ad campaigns.

Manage efforts in building online reviews and reputation. Monitor online reviews and respond to each review.

Become an advocate for the company in social media spaces, engaging in dialogues and answering questions where appropriate.

Demonstrate ability to map out a comprehensive marketing plan. Drive strategies that are proven by testing and metrics.

Analyze key metrics and tweak strategy as needed.

Monitor trends in social media tools, applications, channels, design and strategy.

Monitor effective benchmarks (Best Practices) for measuring the impact of social media campaigns. Analyze, review, and report on effectiveness of campaigns in an effort to maximize results.
Requirements
Possesses knowledge and experience in the tenets of traditional marketing. Marketing degree is welcomed but not required with relevant work experience.

Demonstrates creativity and documented immersion in social media. (Give links to profiles as examples).

Proficient in content marketing theory and application.

Experience sourcing and managing content development and publishing.

Exhibits the ability to jump from the creative side of marketing to analytical side, able to demonstrate why their ideas are analytically sound.

Displays in-depth knowledge and understanding of social media platforms, their respective participants (Facebook, Twitter, Instagram, YouTube, Pinterest etc.) and how each platform can be deployed in different scenarios.

Maintains excellent writing and language skills.

Is a team player with the confidence to take the lead and guide other employees when necessary. (ie: content development, creation and editing of content, and online reputation management).

Makes evident good technical understanding and can pick up new tools quickly.

Demonstrates winning Social Customer Service techniques such as empathy, patience, advocacy and conflict resolution.
Apply
UNITY DEVELOPER / PROGRAMMER
Description
We are seeking a developer responsible for development and integration of interactive audio experiences (Wanderword stories) built in Unity using a tailored version of Uscript for various target platforms (iOS, Android) based on the Unity framework. Your primary responsibilities will be to improve current functionality translating design ideas, concepts, and requirements into a functional and engaging app that hosts the Wanderword audiobooks and stories. A commitment to collaborative problem solving, sophisticated design, and a quality product are essential. Work closely with published authors, marketing team, audio engineers and design engineers to build engaging and delightful interactive audio entertainment.
Responsibilities
Implement functionality in an existent Unity project as per communicated design.

Translate design specification into a functional app for Android and iOS range of devices.

Communicate with other team members to establish effective pipeline and integrate media assets and the Uscript format.

Improve, design, build, and maintain efficient, reusable, and reliable code.

Ensure the best possible performance, quality, and responsiveness of applications.

Identify bottlenecks and bugs, and devise solutions to address and mitigate these problems.

Help maintain code quality, organization, and automation
Requirements
Excellent knowledge of Unity, including experience with scripting, GUI styles, and user session management.

Experience with building app, content architectures.

Experience with mobile game and app development.

Experience optimizing memory and space usage for support of older hardware.

Ability to constantly learn and stay in touch with evolving software app/games standards and development technologies.

Strong understanding of object-oriented programming.

Familiarity with current design and architectural patterns.

Focused on writing clean, readable, and easily maintainable code.

Experience implementing automated testing platforms and unit tests.
Useful Experiences
Passion for storytelling, tabletop Role Playing Games, video games and interactive fiction.

Prior experience with a well-known mobile title is a significant asset.

Proficient knowledge of code versioning tools (such as Git, ADO).
Apply
Published author
Ashton wrote his first novel 11 years ago for NaNoWriMo after a high school English teacher bet he couldn't do it in 27 days. Ever since then, he has been writing about everything from supernatural pugs terrorizing small towns to drunken monster hunters chasing after beasts that shouldn't exist. His first novel, Whiteout, released in May and has gone on to receive rave reviews from fans and critics alike. Earlier this fall, he was published in the short fiction collection Aberrant Tales with his story, Future Solutions, a Black Mirror style look at nostalgia and mental time travel.
Published author & screenwriter
A former Broadway assistant director, Nicole Pouchet is an award-winning novelist and a screenwriter for fantasy TV series, Strowlers. Her screenplays have earned finalist placements in 2017 PAGE International Screenwriting Award and Tracking Board Launchpad's Contest. Books from Nicole's paranormal romance series have ranked #1 on Amazon bestseller lists and won second prize in the Amazon Breakthrough Novel Award contest. Her latest manuscript won first place in a 2017 Romance Writers of America contest. Nicole recently moved cross-country from the D.C. area to Seattle and finds that she enjoys the rain. Now that she's sold her marketing agency, Nicole spends her hours writing, raising two sons with her spouse, watching Doctor Who, and staring at the ceiling.
Published author
Natalie grew up moving - a lot - all over Southern California and St. Thomas, Virgin Islands, but spent her teens and early 20's near Denver. Thirteen years ago, she settled in the Seattle area. Natalie's days are spent working full time and enjoying her two children, a boy and a girl, for whom wrestling on the stairs is a serious sport. At night, when the house is quiet, she writes. Now that she's checked off "Become a published author" from her bucket list, Natalie has plans to swim with dolphins and learn to sing - even though she's hopelessly tone deaf.
Awarded writer & screenwriter
Morgan has written, directed and produced several short films in documentary and fictional formats and has screened many of his films at festivals worldwide and on broadcast television. An MFA graduate from York University's Film and Media Arts Program in Toronto, Morgan has taught screenwriting for the University of Toronto's Continuing Education Program and has held private workshops in screenwriting and storytelling. His passion for the development of structure through an understanding of character creates stories that invite audiences to immersive themselves heavily in his work. Currently, Morgan is employed by York University, is a core team member and instructor for The Biology of Story (www.biologyofstory.com), and operates as a freelance filmmaker, screenwriter and story editor in Toronto, Canada.
Author
Like many writers, I came to writing after a string of other adventures in my life: sailing with my husband on a 33-foot sailboat from Seattle to Florida, a trip that included two days of slipping through the waters of the Panama Canal; teaching troubled middle school students who needed more love and support than most; signing on with a small medical start-up, where I had more job titles than limbs on my body, but I was never bored. Even with all of this variety in my life, I never imagined I'd be writing a whodunit for an interactive audio book platform, but that's exactly what I'm doing now—heading off on an entirely new adventure. The best part? You never know where you might end up. Thanks, Wanderword, for the opportunity to play.
Her Royal Hotness, Sabrina York, is the New York Times and USA Today Bestselling author of hot, humorous romancesfor smart and sexy readers. With over 45 titles her books range from sweet & snarky to scorching romance. Visit her webpage at www.sabrinayork.com to check out her books, excerpts and contests. Represented by Nicole Rescinti with the Seymour Agency.
Awards: Sabrina's recent accolades include: 2018 Holt Medallion Winner, 2017 RITA Nominee for Susana and the Scot, 2017 National Excellence in Romance Fiction Award, TARA Contest Winner, BTSE Reader's Choice Award Finalist, Golden Ankh Winner, Carolyn Reader's Choice Award Winner, FF&P PRISIM Award Finalist, RONE Award Finalist, Passionate Plume Finalist, EPIC eBook Award Finalist, Celtic Hearts Novellas Need Love Too Contest, Celtic Hearts Distinguished Novella Award, Golden Rose, NOLA Stars Suzannah Contest, Emerald City Opener and Pacific Northwest Writers Association Literary Contest (Zola Award).
Published author - author of Wanderword sci-fi story Green Land
I'm a fiction writer, a game designer, a computer programmer, a hardcore gamer, and a professional sword swinger. I have a thirst for adventure and am a bit of an adrenaline junkie. I try to put a bit of that into all of my stories, and I do love telling stories!
Technical Designer
Paxton is a dedicated game designer, writer, artist, and husband. Before Wanderword Paxton worked with small game companies and advocacy groups in Columbus, Ohio and studied game design at the Ohio State University in Newark. After moving to Washington Paxton worked with Riot Games, Microsoft, and Google while making indie games in the ever shrinking free time.
Now Paxton collaborates with authors and engineers to make each Wanderword story a unique and engaging experience.
Audio engineer & composer
Tye is a classically trained piano player composer with an extensive background in audio engineering. He has worked with countless bands as an audio engineer and is involved in the audio of projects ranging from YouTube series to podcasts. His love for video games and audio help him pair these two together seamlessly.
Chairman
Thomas Lindgren is a seasoned executive and entrepreneur. He has close to 20 years of experience from the gaming industry as well as experience from several other industries as a management consultant and professional board member. He is currently the CEO for Glorious Games (formerly Stardoll) where he has successfully turned around several years of loss making to stable business performance and growth.
In addition to his role as CEO of Glorious Games, he is also the Chairman of the board for the successful game studio Fatshark, senior advisor to Goodbye Kansas as well as an angel investor and board member on several Swedish start-ups. Thomas' role with Wanderword is to support with strategy to the leadership team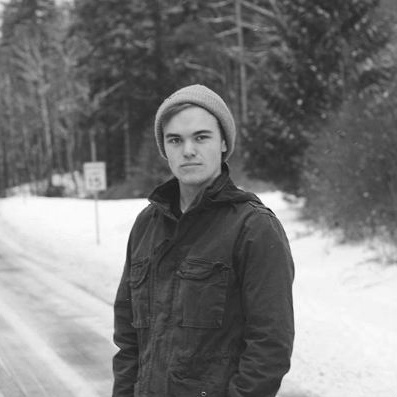 Lead composer & audio engineer
Mark Tintinger is a music producer, who has collaborated with numerous Seattle artists, created content for major YouTube channels as well as cultivating an extensive solo project. He brings his early influence of classic film score together with a contemporary knowledge of audio production and synthesis to form a unique fusion of old and new.
Managing Director
Peter Zetterberg who resides in Kirkland, WA has a game production and business development background dating back to 1990. As a co-founder of UDS in 1993, one of the first established video game developers in Sweden, he was part of producing several titles with various publishers and distributors such as Sony and Activision. In 2004 he changed his career path to represent publisher Codemasters, and later Microsoft, with a focus on business development, talent scouting and relationship building with both games studios and publishers.
Peter is working on Wanderword outside his daytime job at Microsofft. Work on Wanderword started in 2012 and has evolved into a true passion for inclusive gaming.
Head of Portfolio Strategy and Talent
Chenelle Bremont is a producer of gameplay features at Minecraft. Prior to Minecraft, Chenelle took the thrilling journey into augmented reality as a member of the HoloLens team at Microsoft.
More than a decade in the video game industry, Chenelle has worked with a variety of distinguished publishers and developers. Some of her favorite projects include Rock Band titles with Harmonix, Fallout and Elder Scroll titles with Bethesda, and Plant's vs. Zombies with PopCap. When she is not producing for Minecraft, she is working on her other craft, writing. Her passion of storytelling comes alive in "Wingbound" a Sci-Fi/Fantasy novel, which is on its final revision. She is a long-time member of the Pacific Northwest Writers Association. You may have seen Chenelle on panels at Emerald City Comicon, Geek Girl Con, or PNWA Writer's Conference. She is excited to be a part of the transformation of storytelling at a time when immersive experiences evolve and become the norm.
lead programmer - Editor powered by Uscript
Anthony has spent the last 18+ years building and designing many different types of software - from all manner of games and their associated tools to flight display interfaces to, most recently, a SaaS game platform and operational infrastructure. He loves being in the trenches doing hands-on development just as much as managing projects, teams, and deployment pipelines. Past projects include critically-acclaimed Deadly Creatures and the multi-million selling ATV Offroad Fury series. He currently directs all game and infrastructure development at Modern Round Entertainment Corporation and is President and sole developer at Detox Studios, the company he co-founded to build the uScript Visual Scripting Tool for Unity.